TRYumph Fencing Centre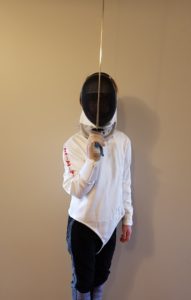 TRYumph Fencing Centre is affiliated with Ottawa Fencing. Established in 2005, Ottawa Fencing regroups fencers from University of Ottawa, TRYumph Fencing Centre, the Excalibur Fencing Club, and the RA Fencing Club. Ottawa Fencing is proud to be the home to many of Canada's top fencers.
TRYumph Fencing participates in the Canadian Fencing Federation's Armband Program and hosts a number of recreational tournaments throughout the year. TRYumph Fencing Centre develops fencers to the Green Armband for children and adults of all levels.