Gymnastics for Babies
Gymnastics for Babies classes are designed to allow newborns up to babies 18 months in age to explore the stimulating environment in an exciting and safe manner. With care-giver involvement, the child will quickly gain independence and confidence as they develop and refine their gross motor skills.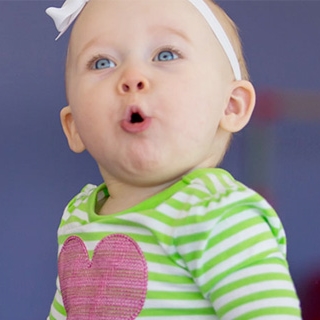 The program introduces various activities, each of them specific to the stimulus response level of each child. The class also introduces basic motor skill development, environment exploration, stimulus recognition/response activities (music & sounds, etc.), all in a calm and loving atmosphere of caregivers and their babies.
Gigglenastics classes nurture your child in every dimension of their development: "moving" (muscle control, coordination, motor skill development), "brain stimulus" (colour recognition, number and letter recognition, language development) and "social dimension" (cooperation, sharing, independence).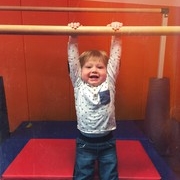 This is not a fully structured class. Open play is a minimally structured parent-led experience. A TRYumph coach in the gym will guide you as you and your child discover opportunities for exploration and physical literacy.
| | |
| --- | --- |
| Length: | 2 hr |
| Pre-req: | None |