Alina Florea - Head Coach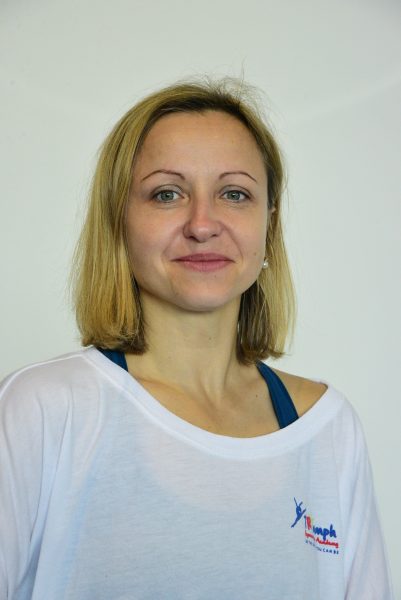 Alina Florea is a former Romanian gymnast and National level coach (1993-1999). She coached Andreea Raducan, former member of the Romanian National Olympic Team and Olympic Champion in 2000.
Alina has a Bachelor of Physical Education and Sport and a bachelor's degree in teaching. Certified as a NCCP Level IV WAG coach, she has coached both provincial and national level athletes in Ontario since 2003. Alina built and managed a strong High Performance Program in Ottawa and counts many Provincial, Eastern Canadian, and even a National Champion amongst her athletes. The program developed by Alina ensures continuous development and success for her athletes.
Paul ApSimon - Fencing Head Coach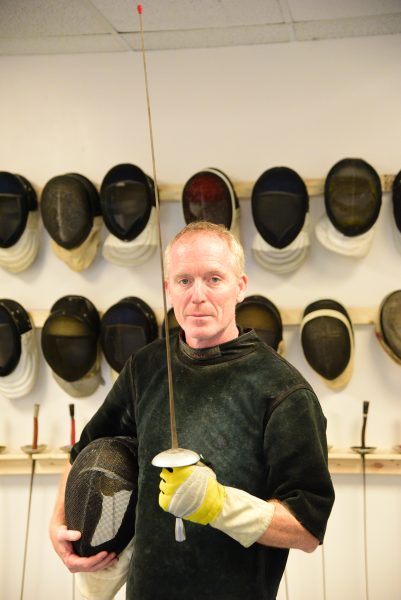 The TRYumph/Ottawa Fencing Club operates under the direction of Head Coach Paul ApSimon who is a certified level 4 coach (ACD – Advanced Coaching Diploma). Paul was the team leader and foil coach for the 2000, 2012, 2016 and 2020 Canadian Olympic Fencing teams. He helped the women's foil team to Canada's first ever Gold medal in Women's Fencing at the Pan Am Games in Toronto. Most recently, Paul coached Eleanor Harvey to Canada's best ever result at the Olympic Games: a seventh place finish.
George Codreanu - General Manager
George joined TRYumph Gymnastics Academy team as General Manager starting May 2021. He brings an extensive experience of about 15 years in the HR field. He is passionate about working with people, for people. Listening, understanding customer needs, and providing solutions are his main priorities. Before devoting his full-time to TRYumph Gymnastics Academy he worked for Lidl Romania, an important company in Europe with more than 350000 employees and 11000 stores across Europe and the United States.
Mirela Bica - Assistant Head Coach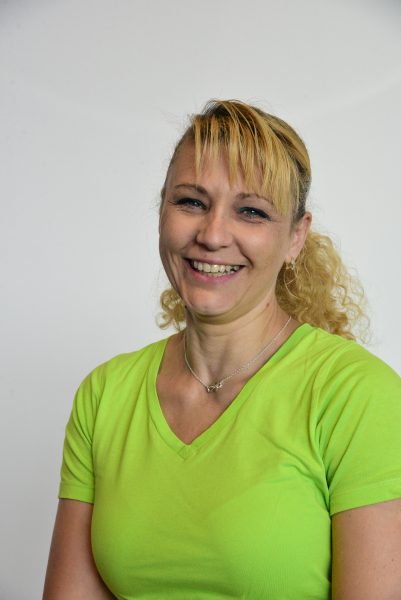 Born and raised in Romania, in the city of Galati, Mirela was a gymnast for more than 12 years, 9 of those years being a national level gymnast. She graduated from The Science and Letters University in Galati, with a specialty in Gymnastics and Track and Field. She started her coaching career in her birth city. In 1998, she got married to another national coach and went to Sweden for a short period of time, where she coached for a club in Gὂteborg.
In 1999, she moved to Manila (Phillipines) where she was coaching the National teams, juniors and seniors. Both her teams won prestigious competition titles. (SEAGCON). She returned to Romania after a year, worked at the local club in Focsani for a couple of years and then moved to Canada where she ran the Fort Frances Gymnastics Academy programs for 5 years. In 2007, Mirela moved to Saskatoon at an Elite level club (Marian Gymnastics Club) and then at J & N Gymnastics Club until 2010.
She returned to Northwestern Ontario in 2010 at Thunder Bay Gymnastics Association, she worked for 4 years. After that, she used her vast gymnastics experience to help building a brand new club, Ultimate Gymnastics, where she was a Head coach until she was hired in 2016 by a Gymnastics Centre in Ottawa. In 2018 she joined the newly formed club, TRYumph Gymnastics Academy, to coach alongside the very talented, Alina Florea.
Recreational Program Director & Competitive Coach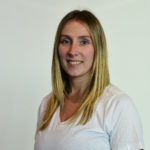 I am a Level 2 certified artistic gymnastics coach in both women's and men's gymnastics. I have been coaching for 10 years, working with gymnasts of all ages and levels. From pre-competitive to provincial level, I love seeing the smile on a gymnast's face when they get that one skill they have worked so hard on, may it be a cartwheel or their first kip on bars. I have a bachelor's degree in psychology and in education, and I also work as a full time teacher for the French school board. Teaching kids is my passion and I am so glad to be part of the TRYumph family to help all of our gymnasts grow!
Staff Mentor & Competitive Coach
Hi, I'm Mélissa! I started pre competitive gymnastics at the age of 4 and enjoyed my time as a competitive gymnast for over 12 years. I am a level 2 certified women's artistic gymnastics coach. I have been a coach for the past twelve years and have been coaching competitive for nine. Coaching young athletes and watching them grow into the strong talented gymnasts they are is truly rewarding. 
I look forward to continuing my passion for coaching with the TRYumph family for many years to come!
Sri is a passionate and experienced sports professional with a Master of Human Kinetics in Sport Management from the University of Ottawa and a background in Psychology, Journalism, and English from Jain Deemed-to-be University. With a solid foundation in coaching and training across various sports, including competitive soccer/football in both India and England, Sri brings a goal-oriented and result-driven approach to the role of Ninja Warrior Coach and Parkour Course Instructor. Their extensive experience in fostering athlete growth and development, along with effective leadership and strong communication skills, ensures an engaging and impactful learning environment.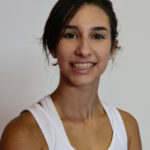 Hello! My name is Julie. I am 18 years old and a university student. I was a gymnast all my life and have been coaching for the last 4 years. I have received up to level 1 competitive in coaching qualifications and I reached the peak of my gymnastics career last summer, where I moved on to coaching after surpassing level 8 at the provincial championships. I enjoy being around children and I love this sport – it is one that has been with me for my whole life. I also create all ads and promotions for TRYumph Gymnastics Academy.
Staff Mentor & Competitive Coach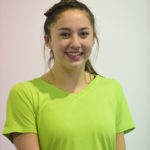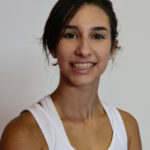 Hi, I'm Meg! I've been a gymnast for as long as I can remember. I started recreational gymnastics at age 2, and moved to the competitive stream at age 6. I've been competing ever since and couldn't imagine my life without gymnastics. I am currently a level 8 gymnast training at TRYumph.
I am so grateful to be able to share my love for this wonderful sport by coaching young gymnasts at TRYumph Gymnastics Academy