Alina Florea - Head Coach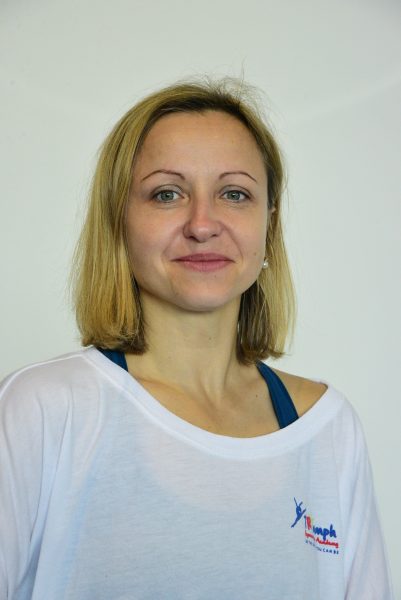 Alina Florea is a former Romanian gymnast and National level coach (1993-1999). She coached Andreea Raducan, former member of the Romanian National Olympic Team and Olympic Champion in 2000.
Alina has a Bachelor of Physical Education and Sport and a bachelor's degree in teaching. Certified as a NCCP Level IV WAG coach, she has coached both provincial and national level athletes in Ontario since 2003. Alina built and managed a strong High Performance Program in Ottawa and counts many Provincial, Eastern Canadian, and even a National Champion amongst her athletes. The program developed by Alina ensures continuous development and success for her athletes.
Paul ApSimon - Fencing Head Coach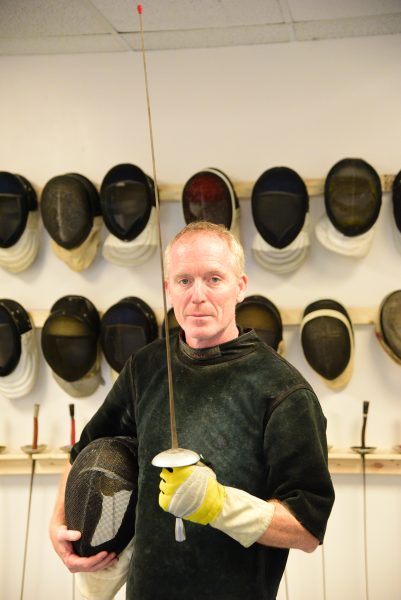 The TRYumph/Ottawa Fencing Club operates under the direction of Head Coach Paul ApSimon who is a certified level 4 coach (ACD – Advanced Coaching Diploma). Paul was the team leader and foil coach for the 2000, 2012, 2016 and 2020 Canadian Olympic Fencing teams. He helped the women's foil team to Canada's first ever Gold medal in Women's Fencing at the Pan Am Games in Toronto. Most recently, Paul coached Eleanor Harvey to Canada's best ever result at the Olympic Games: a seventh place finish.
Mirela Bica - Assistant Head Coach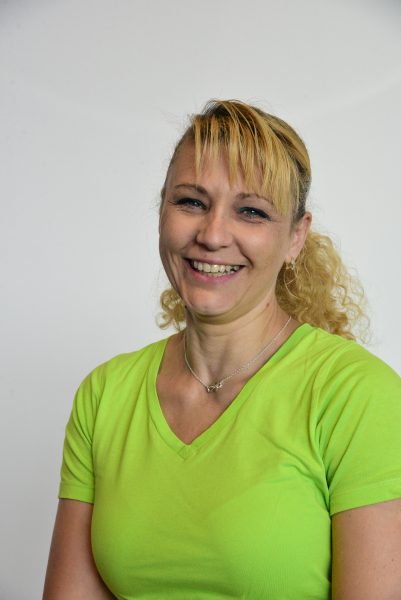 Born and raised in Romania, in the city of Galati, Mirela was a gymnast for more than 12 years, 9 of those years being a national level gymnast. She graduated from The Science and Letters University in Galati, with a specialty in Gymnastics and Track and Field. She started her coaching career in her birth city. In 1998, she got married to another national coach and went to Sweden for a short period of time, where she coached for a club in Gὂteborg.
In 1999, she moved to Manila (Phillipines) where she was coaching the National teams, juniors and seniors. Both her teams won prestigious competition titles. (SEAGCON). She returned to Romania after a year, worked at the local club in Focsani for a couple of years and then moved to Canada where she ran the Fort Frances Gymnastics Academy programs for 5 years. In 2007, Mirela moved to Saskatoon at an Elite level club (Marian Gymnastics Club) and then at J & N Gymnastics Club until 2010.
She returned to Northwestern Ontario in 2010 at Thunder Bay Gymnastics Association, she worked for 4 years. After that, she used her vast gymnastics experience to help building a brand new club, Ultimate Gymnastics, where she was a Head coach until she was hired in 2016 by a Gymnastics Centre in Ottawa. In 2018 she joined the newly formed club, TRYumph Gymnastics Academy, to coach alongside the very talented, Alina Florea.
Tony Revitt - Physiotherapist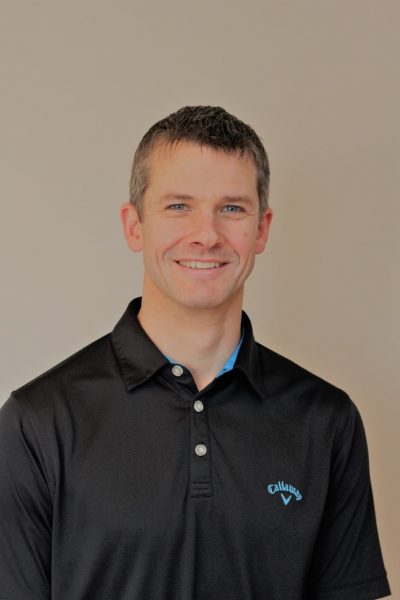 I am a former Canadian National Team diver who competed at the Commonwealth Games, Pan Am Games, World Championships and numerous other international competitions throughout my athletic career. After my retirement in 2001 I studied physiotherapy at Brunel University in London, England graduating in 2005. I started to build experience working in Ottawa and Kemptville before joining the Carleton Sport Medicine and Physiotherapy clinic in 2010 and then Glebe Health House in 2016.
I specialize mainly in orthopaedic physiotherapy with a strong focus in sport physiotherapy; holding a Sport Physiotherapy Canada Diploma. My treatment focus involves manual therapy in conjunction with a home exercise program to help strengthen, stretch and stabilize the injured area.  I can also use acupuncture and IMS  to help loosen tight muscles from injuries and movement dysfunctions.
In addition to my clinical practice, I am currently the head therapist for the Canadian National Women's Fencing Team. In the past I have also worked with the Canadian National Diving Team (Jr. and Sr.), Ontario Provincial U15- U18 Rugby teams and the Eastern Ontario U16 and U18 Rugby teams. I am a regular volunteer at local sporting events (Skate Canada, Ontario Gymnastics Provincials, PGA Canada).
Over the last year I have worked with many gymnasts from TRYumph Gymnastics Academy and will be starting to work at the gym on Tuesday evenings. Treatments will be approximately 20-30 min in duration. The treatments may be prior to, following or even during the athletes training sessions as agreed to with the coaches. New injuries may require a bit of a longer time frame, as a thorough assessment will have to be performed before any treatment can be given.
Billing will be done through my clinic, The Glebe Health House. A receipt will be provided for insurance purposes.
For more information or to book an appointment, please e-mail me at [email protected].
Amy Thiffault - Mental Performance Consultant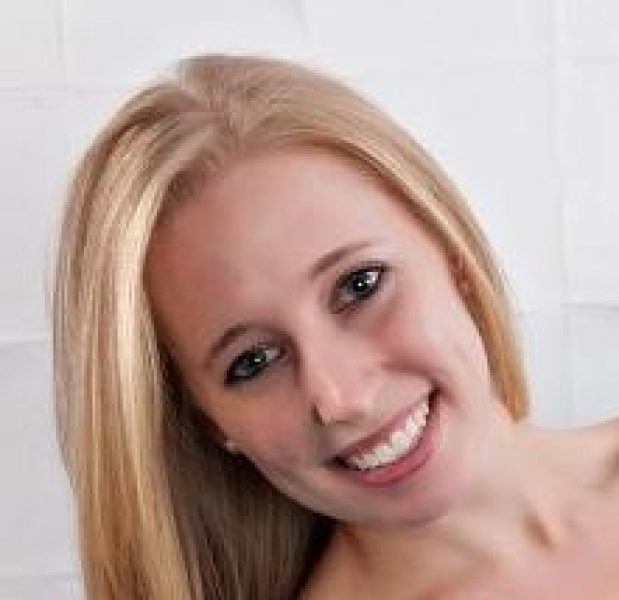 A professional member of the Canadian Sport Psychology Association, Amy aims to increase self-awareness and the development of mental skills in order to reach peak performance in competitive and recreational sport, at work and in daily living. An advocate for strong Integrated Sport Teams, she has worked with an array of athletes in individual and team sports across all levels. With an athlete-centered approach, she works with athletes and teams to develop and improve their mental and emotional skills for high quality training and competitions, on and off the field. Driven to enhance performance and development, Amy strives to educate all individuals on mental health while also helping them to unlock their inner potential and achieve success in all areas of life.
Areas of expertise: Goal setting/management; motivation; self-talk; performance planning; relaxation; visualization; focus; distraction control; team building; communication; emotion management; time management; building awareness; injury rehabilitation; dealing with change; building confidence; positive living, and much more.
Consulting Services: Individual and group sessions as well as workshops in English or French.
Recreational Program Director & Competitive Coach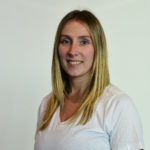 I am a Level 2 certified artistic gymnastics coach in both women's and men's gymnastics. I have been coaching for 10 years, working with gymnasts of all ages and levels. From pre-competitive to provincial level, I love seeing the smile on a gymnast's face when they get that one skill they have worked so hard on, may it be a cartwheel or their first kip on bars. I have a bachelor's degree in psychology and in education, and I also work as a full time teacher for the French school board. Teaching kids is my passion and I am so glad to be part of the TRYumph family to help all of our gymnasts grow!
Staff Mentor & Competitive Coach
Hi, I'm Mélissa! I started pre competitive gymnastics at the age of 4 and enjoyed my time as a competitive gymnast for over 12 years. I am a level 2 certified women's artistic gymnastics coach. I have been a coach for the past twelve years and have been coaching competitive for nine. Coaching young athletes and watching them grow into the strong talented gymnasts they are is truly rewarding. 
I look forward to continuing my passion for coaching with the TRYumph family for many years to come!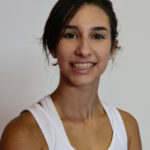 Hello! My name is Julie. I am 18 years old and a university student. I was a gymnast all my life and have been coaching for the last 4 years. I have received up to level 1 competitive in coaching qualifications and I reached the peak of my gymnastics career last summer, where I moved on to coaching after surpassing level 8 at the provincial championships. I enjoy being around children and I love this sport – it is one that has been with me for my whole life. I also create all ads and promotions for TRYumph Gymnastics Academy.
I'm Juliette! I started in recreational gymnastics at the age of 6, and quickly moved up into the competitive group. By the age of 10, I was a national level HP gymnast. With Alina's support, I was able to achieve so many of my dreams, such as winning 1st overall at Provincial championships. I also came 1st on floor, 2nd on beam and ranked 4th at the National Championships in Edmonton. Gymnastics has also allowed me to travel to Las Vegas and France with my teammates. 
Although I am no longer training in the gym every day, I have now found a new love in sharing my passion for gymnastics with others through coaching. This sport  will always and forever hold a very special place in my heart and I am very fortunate to be a part of the TRYumph family.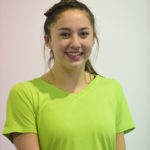 Hi, I'm Meg! I've been a gymnast for as long as I can remember. I started recreational gymnastics at age 2, and moved to the competitive stream at age 6. I've been competing ever since and couldn't imagine my life without gymnastics. I am currently a level 8 gymnast training at TRYumph.
I am so grateful to be able to share my love for this wonderful sport by coaching young gymnasts at TRYumph Gymnastics Academy
Hi, I'm currently in my last year of high school and looking forward to university next year. I've been doing gymnastics since the age of 4. I was in a competitive gymnastics program for 5 years before retiring from the sport and focusing on coaching. For the last year and a half I have had the privilege of working with and teaching children of all ages.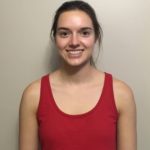 Hi, I'm Cass! Gymnastics has been a part of my life for over ten years! I started as an invitational athlete, getting my first opportunity to compete at the provincial level when I was eleven. Within my career as a provincial athlete, I managed to come second at the provincial championships twice.
When I decided it was finally time to hang up my grips, I wasn't set on leaving the sport just yet. I got my NCCP Gymnastics Foundations Certification in 2016, and I've been coaching recreational athletes ever since. It's been a joy being able to share my love for the sport with young athletes who are just as passionate about it as I am. But being able to help them and watch their improvement, is the most rewarding part of being a coach.