Women's artistic gymnastics (WAG) is the perfect synthesis of individual creative freedom of sporting technique and personal expression. WAG is an Olympic discipline, which features four gymnastics apparatus: vault, uneven bars, balance beam, and floor.
At TRYumph Gymnastics Academy, we pride ourselves in helping our athletes perform at the best of their abilities in a caring and nurturing environment. Our coaches are focused on the athlete as a whole, meaning the mental aspect of the sport is just as important as the physical. After all, a happy gymnast is a successful gymnast!
With programs available for gymnasts as young as 5 years old, there is something for everyone! Please note that these programs are by invitation-only, either through identification in the recreational stream or by try-out.
Email: [email protected]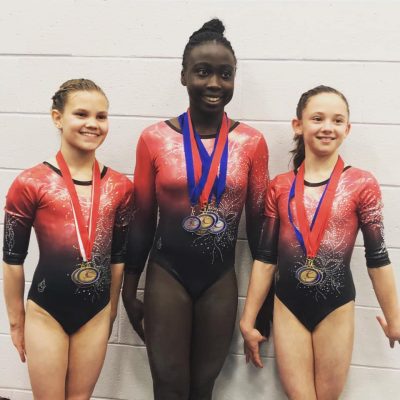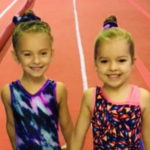 Pre-Competitive Program is a stepping-stone towards the competitive and elite streams. This program is geared to be a more detailed approach to learning advanced flexibility, co-ordination, balance, and strength. The rules of the gym and proper gym etiquette are also introduced to these little gymnasts.
Classes in this program accommodate athletes from 4 to 7 years old and run for a full year. Training for these programs range from 3 to 12 hours a week.
These classes run one, two or three days a week.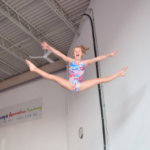 Xcel is a USAG program that is brand new to Ontario for athletes with varying abilities and ages to enjoy all the benefits that gymnastics has to offer. It is ideal for those who have a passion for the sport and are looking for the competitive experience with a minimal time commitment. Commitment to 2 or more days of training is required for athletes 5+ years.
Athletes will develop skills and routines that reflect their individual abilities on each event, and will be provided with opportunities to showcase and compete their routines.  Routines are choreographed to each child's strengths, keeping them interested in the sport for longer. Each gymnast will showcase/compete in one of three Xcel levels.
Competitive Compulsory Programs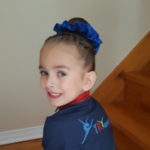 The Competitive Compulsory Program follows the Junior Olympic program, developed in the USA,  allowing the gymnast to advance at her own pace, competing in more than one level in a year, if she so chooses. Balance beam skills include partial handstands, running steps, pivot turns, split jumps, cartwheels and side-handstand dismounts. Girls will learn to do headstands, backbends, plus jumps and turns. Girls in this program will compete in 2-3 qualifying meets a year in Levels 1-4.
Training for these programs range from 6 and 12 hours a week.
Optional (Provincial) Programs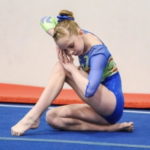 Formerly called the Provincial Program, this program exists to provide every participant with a chance to succeed through the development of long-term life skills such as confidence, perseverance, sportsmanship, goal setting, respect, teamwork, a strong work ethic, a love of exercise and a sense of accomplishment in their abilities. TRYumph's teams represent and initiate a strong physical, ethical and moral foundation that will carryover to life after gymnastics. Our goal is to challenge young people to more than just athletic experience.
Training for these programs range from 18 and 20 hours a week.
The types of competitions available to Provincial Program athletes include:
Provincial Qualifiers (3)
Provincial Championships (if qualified)
Eastern Canadian Championships (if qualified)
Invitational Competitions (national/international)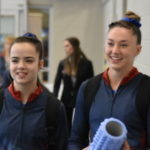 Gymnastics Canada directs programs for athletes competing beyond the provincial level. These programs – Aspire, National Level (Level 10) and High Performance – provide athletes with the chance for expanded competitive opportunities.
The Aspire program assists in the development of young athletes across Canada who have set their sights on participating in future high-level competition. The program is divided in two levels, Aspire 1 and Aspire 2, and is dedicated to mastering strong basic skills on all apparatus, in order to build advanced elements in the future.
The High Performance national program is comprised of 3 levels – novice, junior and senior. High Performance (HP) status is given to these athletes based on their results at Elite Canada.
Training for this program is 5 hours, 5 times a week.