Our recreational gymnastics programs have been designed for athletes of all ages, from our newborns right up to adults! Each course is designed to teach new skills in a fun and exciting manner while allowing everyone to advance at their own pace.
Email: [email protected]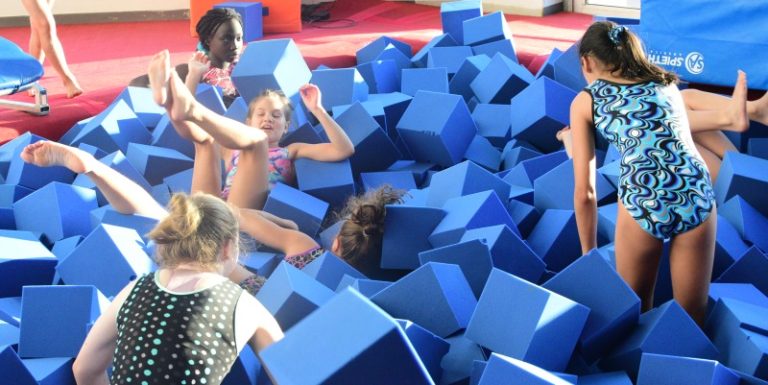 Ages: Newborn to 3.5 years
Ages: Newborn to 3.5 years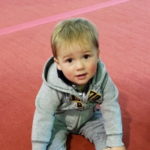 These parent-and-child programs are full of laughs and learning, through both guided instruction as well as free time to explore. Our coaches guide you through several circuits within each class, teaching you how to safely guide your child through a variety of rolls, climbs, jumps and hangs. The little ones can do the same thing as their older friends; we just modify it to be age appropriate.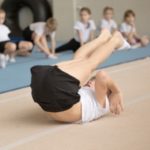 Physical literacy rapidly develops using our unique combination of Just-for-Kids gymnastics equipment. Pre-athlete gymnastics classes are a great way for little ones to master new social skills and interact with each other. Development of social skills is still of high importance at this age. Partner activities are introduced, as well as relays and group games with multiple tasks.
Children selected for the advanced classes have the benefit of physical maturity that enables them to perform skills more easily. Through the presentation of proper progressions, spotting, and practice, advanced pre-athletes are capable of mastering many impressive gymnastics skills and sequences.
TRYumph Gymnastics Academy has developed a progressive 12-level skill-based system for our recreational gymnastics program. The level system is designed to teach fundamental gymnastics skills on all apparatus and track each athletes' individual progress. Each level has specific target skills. At the end of the session each athlete receives a report card showing the skills they have mastered or are still learning. The report card will also indicate what level they will be working on next session and the recommended class to sign up for. Within each class, gymnasts will work on their individual level progression.
Rec Levels 1-3 = Beginner
Rec Levels 4-6 = TRYstar
Rec Levels 7-9 = Wonder Girls
Rec Levels 10-12 = Xcel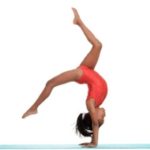 These programs are intended for participants of varying abilities aged 6 and older, including beginner level participants through to entry-level competitive gymnasts. Following the TRYumph badge program, participants, coaches, and parents are able to monitor progress in addition to being a motivational tool for athletes.
Girls will experience all four of the women's gymnastics apparatus: vault, bars, beam, and floor. Boys will focus on vault, high bar, floor and power tumbling.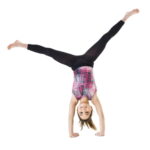 This class is for new and experienced participants who want to keep fit, practice basics and learn new skills in a safe and relaxed environment. The coaches will lead participants through the TRYumph system and/or focus on skill-specific goals.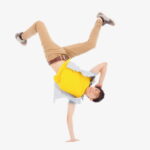 Whether you have never set foot in a gym before, or you know which skills you what you want to learn, the coaches are there to assist you along the way in this partially structured environment.
Levels vary from beginner to Masters competitors, and while some people love to try out all the equipment, some also enjoy focusing on specific skills. You will have access to equipment from all our competitive programs such as Women's (Vault, Bars, Beam and Floor), Men's (Parallel Bars and Trampoline! Gymnastics is a unique and fun way to stay fit while building your strength, flexibility and confidence!