TRYumph Force is an individualized, recreational Tumbling & Trampoline (T&T) course created for the non-traditional gymnast making use of trampolines, Tumble Trak, and floor. These classes are perfect for conditioning, enhancing tumbling skills, and increasing strength needed for other sports and activities, such as cheerleading, dance, marital arts, snowboarding, skiing, Parkour, wrestling, etc.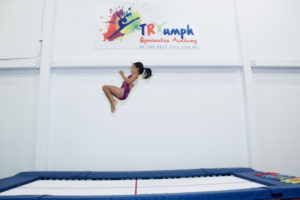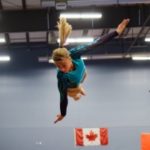 This class is an individualized tumbling class, perfect for athletes of all levels who are interested in learning how to tumble! Beginner tumblers will learn the proper technique and execution of cartwheels, round-offs and the beginning techniques of standing back handsprings and round-off back handsprings. Intermediate tumblers will learn and strengthen proper technique of standing and running back handspring series and begin to learn the proper technique of round-off back handspring back tucks.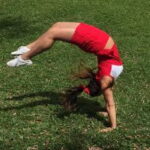 Bring your cheering to the next level with great tumbling! This class will focus on learning proper technique for back handsprings and tucks, as well as standing, running, and jumps to tumbling.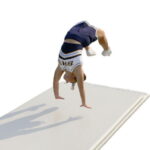 Push your cheer tumbling with the help of top-level coaches! This class will focus on layouts, combo passes and fulls, as well as standing, running, and jumps to tumbling.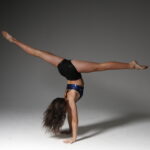 This is a class specifically designed for dancers wanting to learn & improve their tumbling skills as well as "floor work". In this class, skills will be tailored to the individual dancer's needs once they have built a strong foundation. Back and front walk overs, side aerials, front aerials, valdez, spider, kip-ups, back handsprings, back handspring step-outs, and these are just the tip of the iceberg!