TRYumph Gymnastics Academy provides class visits in Gymnastics, Ninja and Fencing.
We are ready to help your students, team, club, build connections, confidence, life skills, leadership skills, self-esteem, friendships. We will help your students unlock their potential and build productive paths forward.
Our School & Team building programs are designed by TRYumph owners, Paul ApSimon and Alina Florea. Paul is a 3 time Olympic coach and OCDSB Phys Ed teacher and Alina is an NCCP Level 4 Gymnastics coach and former coach of 2000 Olympic Champion (Andrea Raducan).
All of our programs can be customized based on age and skill level. We offer programs for all ages, Teams, Clubs, Corporate Team Building. We offer school programs from kindergarten to grade 12. We follow the OPHEA safety guidelines. Our programs are all physical literacy based with a focus on progressing through fundamental movement skills. Each activity teaches a variety of ABC (Agility, Balance, and Coordination) skills.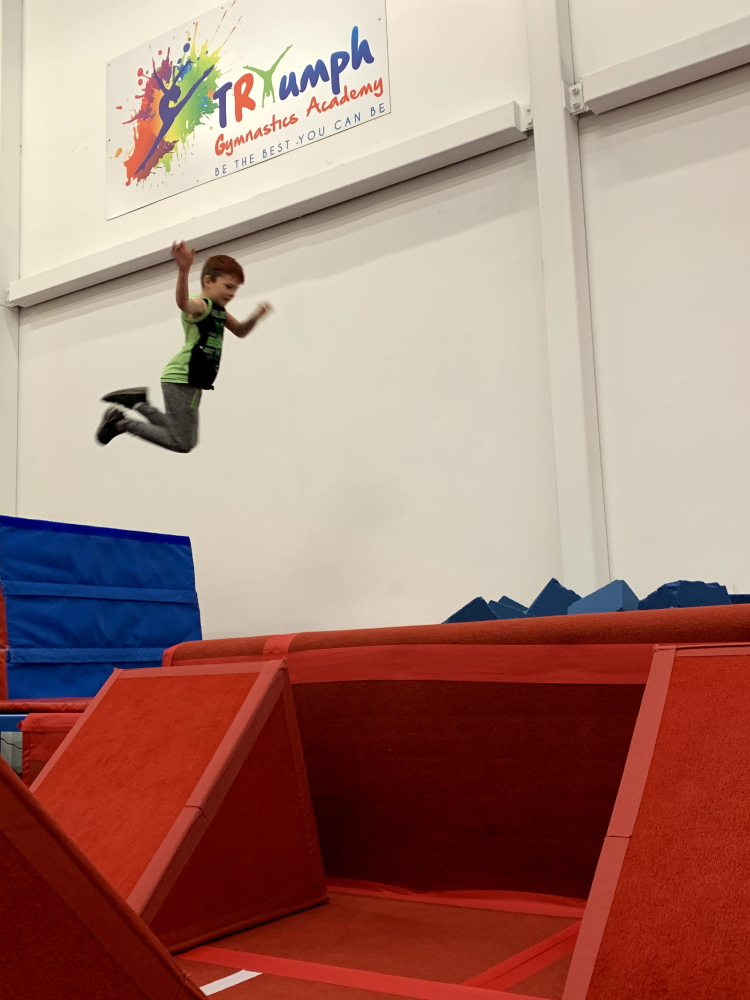 Our programs are designed to develop self-confidence, self-esteem, group skills and friendships. Our activities offer a slanted rope approach which offers a variety of entry levels based on each individuals skill set.
We offer team building challenges and a positive supportive environment. TRYumph visits are a great way to build connections with students, to help them build confidence, unlock potential and build productive paths forward.
Some of our partner groups organize multiple visits while others do single day visits. We have had phys ed classes, hockey, volleyball and ringette teams come specifically for gymnastics, ninja or fencing for 10+ weeks of consecutive classes and we have had 1.5 hour drop ins with a 30 minute intro in each activity. We will cater our program to meet your needs.
Schools that have taken advantage of our Group Visits include: Ashbury College, École secondaire catholique Garneau, École Maurice-Lapointe, Louis Riel, St. Laurent, Fern Hill, and Elmwood.
Email: [email protected]
Phone: (613) 742-5066
Availability: 9:00am to 3:00pm
Please book at least one week in advance.