Teen & Adult Recreational
Whether you participated in gymnastics when you were younger, or whether you are interested in starting later in life, there is a place for you! Gymnastics provides athletes of all ages with numerous benefits, from increased flexibility to better coordination to improved self-esteem.
These courses are led by skilled instructors that will help you every step of the way in an open and welcoming environment. Don't be shy, sign-up and try it out!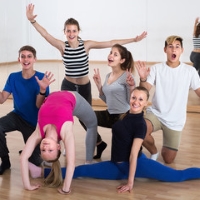 Teens (Co-ed) - Ages 13-16
This class is for new and experienced participants who want to keep fit, practice basics and learn new skills in a safe and relaxed environment. The coaches will lead participants through the TRYumph system and/or focus on skill-specific goals.
Spring Registration (14 weeks)
* Yearly club membership fee is not included in the price of the class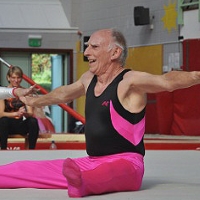 Whether you have never set foot in a gym before, or you know which skills you what you want to learn, the coaches are there to assist you along the way in this partially structured environment.
Levels vary from beginner to Masters competitors. While some people love to try out all the equipment, some also enjoy focusing on specific skills. You will have access to equipment from all our competitive programs such as Women's (Vault, Bars, Beam and Floor), Men's (Parallel Bars and Trampoline). Gymnastics is a unique and fun way to stay fit while building your strength, flexibility and confidence!
| When | Price | |
| --- | --- | --- |
| On Friday from 6:30 PM to 8:00 PM | 150 | Register |
* Yearly club membership fee is not included in the price of the class